To be the company of choice in the markets we serve, to the associates we employ, to the shareholders we represent, to the suppliers who support us, and to the community in which we live.
-Panel Specialists, Inc. (PSI)
Throughout the past year, we have been working to implement a company-wide rebrand to modernize our look and feel as we look toward our future. By utilizing fresh brand elements, bolder colors, and modern typefaces, we have overhauled both our visual brand and online presence to better represent the PSI vision and provide a sleek and user-friendly experience for our customers.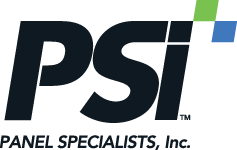 Just as we continually develop new technologies and techniques within our product lines, our website has been redesigned for the modern era. With feedback from our team internally, traffic statistics, and our audience of architects, designers, and suppliers, we've revamped our website to keep up with our brand's innovation and expected high-quality visual appeal.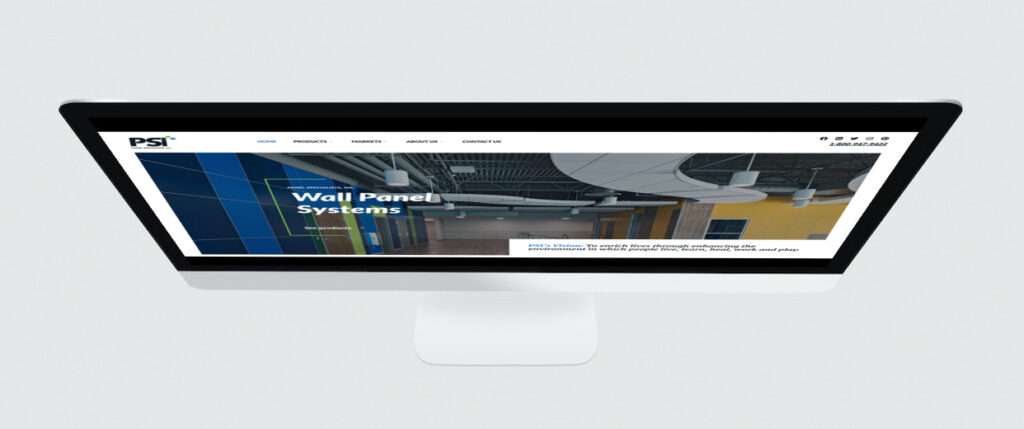 PSI's new website is now built with modern browsers and users in mind. One of the biggest upgrades is the design expansion into full screen images to properly showcase our wall panel systems. Being able to feature our best and most dazzling environments is vital to demonstrating our ability to transform any space and enhance the environment in which people live, learn, heal, work and play.
Along with fresh new looks for our Wall Panel Systems, Marine + Fire, Casework, and Furniture products and improved performance under the hood we've incorporated a few new features into our new web presence as well. Our revamped Tech + Specs page helps architects and installers more easily find the right documents with quick filtering and intuitive downloads. Designers should dive into our new Inspiration Gallery to fully immerse yourself into all the possibilities the right wall panel system affords. And an all-new Markets section perfectly details our vast experience and know-how within a variety of industries and applications custom-built for your needs.
Please let us know what your favorite parts of our website are and don't hesitate to contact us to learn how Panel Specialists, Inc. can help with your next project for many more years to come. We look forward to helping our customers execute their vision by delivering quality products, on-time and within budget, all while providing excellent customer service along the way.